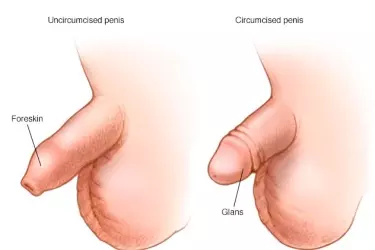 What is Circumcision
Circumcision is the detachment of the foreskin of the penis. The foreskin is attached to the penile shaft at the bottom. When the foreskin is detached then the glans are fully exposed. This procedure is normally done when the child is born due to religious beliefs in some of the communities. However sometimes Circumcision is done in older males due to medical reasons. The advantages of circumcision are reduction in urinary tract infections, easier hygiene of the penis, decreased risk of sexually transmitted infections, decreased risk of penile cancers and it also helps in cases of premature ejaculation.
Procedure of Circumcision
Circumcision for newborns is a simple procedure which is done in the nursery itself without going to the operating room. The procedure is done by applying local anaesthesia cream to the penis so that it becomes numb and then a local anesthesia is also injected at the base of the penis. The foreskin is then removed and bandage applied to the site. For older people the procedure is done in operation theatre under spinal anaesthesia and the patient is discharged from the hospital on the same day and the healing may take 7-10 days in newborns. The adults who have undergone circumcision, must avoid sexual activity for 6 weeks as prescribed by your doctor.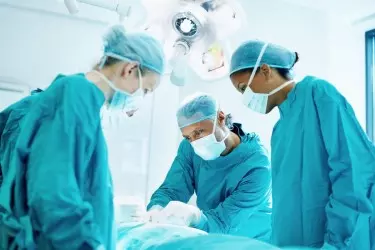 Best Doctors and Cost
Circumcision Surgery is done by Dr Pramod Prasad for adult males while it is done by the paediatric team who attends to the delivery in the case of new borns. The cost of the procedure for a newborn is Rs 6000 in the nursery. For other children and adults the surgery is done under local anaesthesia and the cost is Rs. 18000. Circumcision is covered under the insurance if the surgery is being done due to a medical problem however the surgery is not covered when done in new borns or done due to religious beliefs. For query please whatsapp at +91-124-4118001 or email at info@sethihospital.org