Headaches
Headache is defined as a pain arising from the head or upper neck of the body. The pain originates from the tissues and structures that surround the skull or the brain because the brain itself has no nerves that can give rise to the sensation of pain. There are mainly three types of headaches:
Primary Headaches: Primary headaches include migraine, tension, and cluster headaches, as well as a variety of other less common types of headaches. Some people have occasional headaches that resolve quickly while others are debilitating. While these headaches are not life threatening, they may be associated with symptoms that can mimic strokes.
Secondary Headache: Secondary headaches are those that are due to an underlying structural or infectious problem in the head or neck. This is a very broad group of medical conditions ranging from dental pain due to infected teeth or pain due to blocked and infected sinus, to life-threatening conditions like bleeding in the brain or infections like encephalitis or meningitis.
Cranial neuralgias, facial pain, and other headaches: Neuralgia simply means nerve pain. Cranial neuralgia describes inflammation of one of the 12 cranial nerves coming from the brain that control the muscles and carry sensory signals (such as pain) to and from the head and neck.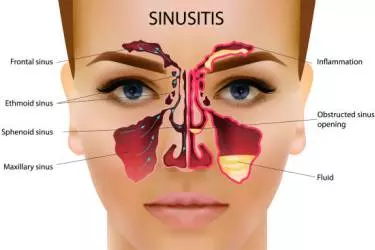 Conditions for Headache
General Headaches: Most of the general headaches don't need any treatment or at best can be treated with general pain killers. However sometimes secondary headaches also give the similar kind of symptoms hence if they don't subside in a day or two then the best way is to consult an ENT specialist. Another primary headache which is wrongly diagnosed is migraine. Migraine is diagnosis of exclusivity which means that when all other problems have been ruled out then the headache can be termed as migraine. Sinusitis Headache is one of the most common headache that is confused with migraine headche. We get lot of patients at Sethi Hospital who have been on medications for migraine with out any relief.
Sinusitis Headache: Sinusitis headaches can be either one sided or both side. They especially occupy frontal i.e. headache or heaviness in forehead area which will increase as you bend down or on the back of head. The main reason for this type of headache is the clogging of sinuses due to lack of aeration. In many cases we find that either the nasal septum is deviated towards one side causing blockage in breathing or polyps occupying the nasal cavity.
Other Headaches: Another reason for headache is neuralgia which is pain in nerves. The most common type of headache in this case is trigeminal neuralgia which affects the Vth nerve that is cranial nerve. It causes severe facial pain as well when irritated. Conditions in cervical spine can also lead to headaches which may be associated with vertigo and nausea.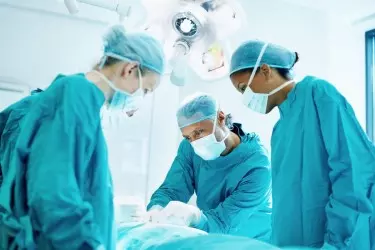 Symptoms and Treatment
The treatment for various kind of headaches depend upon the type and diagnosis. At Sethi Hospital we support the principle of correct diagnosis for correct treatment. Patients with headache are evaluated for all types of headaches by looking at the symptoms and history. Accordingly the line of treatment is established.
Migraine: In case of migraine we look at symptoms like area of headache, type of ache like pulsating or constant or throbbing etc. We also look at the history whether patient feels bad looking at the light which increases the ache or whether patient feels nausea etc. The best line of treatment for migraine is medications which include vasodilators and cereberal activators along with some amount of exercises and meditation. It is generally a long term treatment and needs constant followup with the ENT specialist.
Sinusitis Headache: As mentioned above sinusitis headache is one of the most common headache that is misdiagnosed as migraine. In sinusitis patient generally complains of frontal headache which increases while bending down. Also the heaviness is felt between the eyes and above the eyebrows. We generally get CT Scan of paranasal sinuses (CT -PNS) to see the condition of nasal septum and sinuses. The scan shows all the sinuses and their status. Previously ENT surgeons used to get X-ray done but that does not give the complete picture. The line of treatment in this case is mostly an endoscopic surgery called Functional Endoscopic Sinus Surgery (FESS).