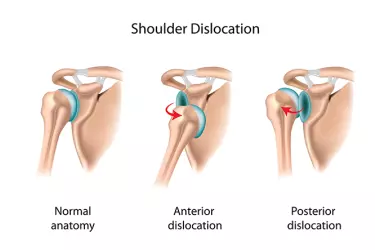 Recurrent Joint Dislocation
Joint Dislocation is problem for the joints which are ball and socket joints. Two of the most important ball and socket joints in our body are the shoulder joint and the hip joint. In a ball and socket joint the bone has a top which is in the shape of a ball which goes into a socket. This arrangement provides for the movement of the arm bone or the leg bone to move in different directions without any problem. When this ball pops out of the socket either due to injury or due to degradation of the socket and surrounding tissue, it is called joint dislocation. In India, most of the people would go to a `Pehelwan' (muscle man) who would push the bone back into the socket and the problem is solved until the next time. Joint Dislocation becomes a recurrent problem if the tissue surrounding the socket do not heal properly when the first dislocation happened. You would be able to diagnose a dislocation on your own due to severe pain, inflammation and also disfigurement of the area around the joint.
Treatment of Joint Dislocation
Joint Dislocation is an emergency as it can damage the tissue, ligaments, nerves and also the blood vessels in the area which can result in permanent irreversible damage. The treatment for joint dislocation can be done through manual manipulation, immobilization, medication and physiotherapy. The manipulation maneuver is done under anaesthesia and once the ball goes back into the socket then immobilization is done using a sling, splint or cast for few weeks so that healing takes place properly. Physiotherapy is done to strengthen the muscles surrounding the joint so that the pressure on the joint can be reduced and recurrence of joint dislocation can be avoided. Very rarely, surgery is done to fix joint dislocation and is done to repair any part of the socket or the surrounding tissue. If the socket or the head is not repairable then joint replacement is the option to prevent recurrent joint dislocation. Pain medication is given for a short period as long term use of pain medication has harmful effect on other body organs like kidneys.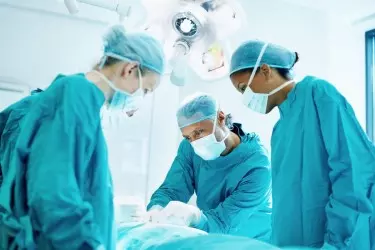 Best Doctors and Cost
Dr AK Sethi has more tha 44 years of experience in the field of orthopaedics and is the best doctor for permanent treatment of joint dislocation. While most of the joint dislocations can be treated on day care basis, sometimes when surgery is required the patient might have to stay in the hospital for 1-2 days. The cost of joint manipulation under local anaesthesia is Rs. 10,000 while the cost under general anaesthesia would be Rs. 30,000. Since the problem is caused by sudden impact or accident, it is covered by most of the insurance companies after the compulsary waiting period of 1-2 months. Corporate health insurance policies cover the treatment from day one. Even though the Pehelwans can manipulate your joint and put it in the right place but since they have no knowledge of medical science, so you must take your treatment from an orthopaedic surgeon only in order to prevent any kind of unwanted damage to your body. For any query please whatsapp at +91-124-4118001 or email at info@sethihospital.org