Vasectomy Surgery
Vasectomy surgery is done for the purpose of male sterlization and is the permanent solution for family planning. Vasectomy is always a better option than tubectomy which is done for the purpose of female sterlization. The trauma to the body is much less in Vasectomy than that in tubectomy. Male sperms are produced in the testes and carried through a pipe called vas deferens to the penis from where they enter the female vagina during sexual intercourse. These sperms are responsible for the fertilization of female eggs resulting in pregnancy. In vasectomy surgery, the male vas deferens are severed and then tied or sealed in a manner so as to prevent sperm from entering into the seminal stream (ejaculate) and thereby prevent fertilization. An egg cannot be fertilized when there are no sperm in the semen. The testicles continue to produce sperm, but the sperms are reabsorbed by the body. The surgery is also known as family planning surgery.
Vasectomy and Vasectomy Reversal Surgery
While the vas deferens are severed in vasectomy surgery, they need to be joined again in a vasectomy reversal surgery. While severing them is quite simple, joining them again successfully is quite difficult and has a very low success rate. The Vasectomy surgery can be done under local anesthesia and is a stitchless surgery. The patient can go home within few hours of the surgery and can resume normal work almost immediately. Contrary to the popular belief, the vasectomy surgery has no effect on the sexual power. Similarly the vasectomy reversal surgery is no solution to the waning sexual power. Only when a person is faced with some circumstances where more children need to be produced should one look for vasectomy reversal. In Vasectomy reversal the severed ends of the vas are rejoined using stitches. We are using a special technique in which a single suture is used to join the severed ends. This technique increases the success rate of the surgery from 40% to almost 80%.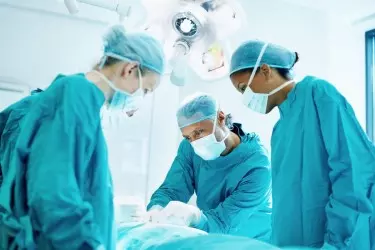 Best Doctors and Cost
Dr Pramod Prasad is one of the most experienced surgeon in Gurgaon for doing both the vasectomy and the vasectomy reversal surgery. For vasectomy he uses the stitchless surgical technique while for vasectomy reversal he uses the single suture technique giving excellent outcomes. The vasectomy surgery can be done in day care while for the vasectomy reversal surgery, the patient may have to stay in the hospital for one day. The insurance does not cover either of the two surgeries as they are done on your personal choice and not to treat any kind of disease. Some of the corporate health insurance policies may be covering this surgery but for that you would have to contact your HR department. The cost of Vasectomy surgery is Rs. 15,000 while the cost of vasectomy reversal surgery is Rs. 45,000. For any query please whatsapp at +91-124-4118001 or email at info@sethihospital.org