Coronavirus
Covid-19 or Coronavirus which originated in Wuhan, China towards the end of 2019 has engulfed the entire world causing more than 7 lac fatalities and still counting. India has more than 3 million positive patients as on 23rd of August 2020 with more than 56000 deaths. Gurgaon has more than 11000 positive cases with more than 100 deaths. No disease in the last one century has affected the mankind as severely as this one. Senior citizens having co-morbidities like Diabetes, Hypertension, Cancer, Kidney Disease, Heart Disease etc are highly vulnerable to this disease. Even though most of the patients recover from the disease within 14-28 days, some need to be hospitalized due to the falling oxygen saturation levels. Such patients need to be given oxygen support and ventilator support. Despite the best efforts atleast 2-5% patients have succumbed to the disease. There is no treatment or vaccine for the disease but some medications have shown beneficial results in patients who are on ventilator.
Treatment for Covid-19
The patients who are tested positive on Antibody Test need to get the RT-PCR test which is more sensitive and accurate. For patients who are asymptomatic, no treatment needs to be given except keeping them in isolation so that they do not infect others. Such patients should isolate themselves in a room with an attached toilet. They should not come out of their room for a period of 14-21 days or till their RT-PCR test comes negative. Their food must be supplied in their room without any kind of contact. Anybody who is giving them the food must take all precautions. If the patient is having fever then paracetamol can be used at frequent intervals with a maximum of 4 dose per day. Oxygen saturation levels need to be monitored every hour and if the oxygen saturation falls below 90% then the patient should be admitted to a hospital where oxygen supply is available. Remdesivir has shown beneficial results in patients who have low oxygen levels and can reduce the mortality in ventilated patients.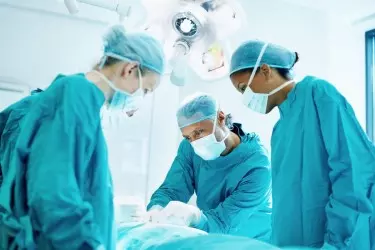 Best Doctors and Cost
Dr Sanjeev Sharma is one of the best physician for the treatment of Covid-19 in the city of Gurgaon. The cost for Antibody test has been pegged at Rs. 650 while the cost for RT-PCR test has been fixed at Rs. 2400. The cost of hospitalization in an isolation ward would be in the range of Rs. 6000 - 10000 per day of hospitalization while the cost of ICU admission on Oxygen support would be in the range of Rs. 10000 - 12000. The cost would go up by another Rs. 3000 if the patient needs ventilator support. The health insurance policy would cover the treatment expenses though not in full. The health insurnace companies in India have a strange policy of not paying for the protective equipments used by the doctors and nurses and in the treatment of Covid-19, a significant portion of your hospital bill will be on account of the protective gear used by the doctors, nurses, paramedics and the other care-givers. Almost 30-40% of the hospital bill might have to be borne out of pocket by the patients.