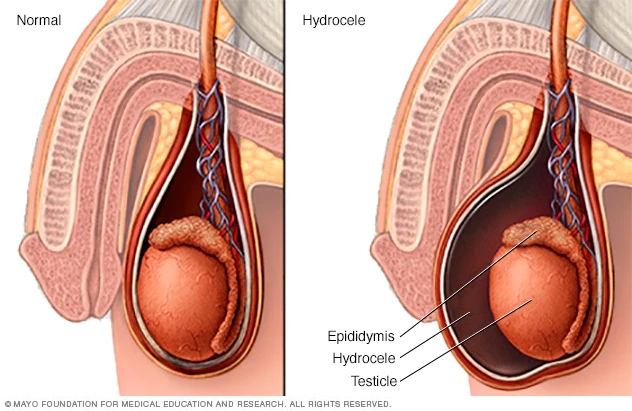 What is Hydrocele
Hydrocele is a condition in which a fluid filled sac is formed outside the testicles inside the scrotum. This is mostly found in new born babies but is also not uncommon in men above the age of 40 years. In babies, this condition is found from birth and resolves itself within the first year without any treatment. The symptom for hydrocele is swelling in the scrotum which is painless. You must immediately contact a specialist doctor for this condition as there can be other reasons behind the swelling in the scrotum including testicular cancer. The doctor can diagnose hydrocele during clinical examination and would require an ultrasound scan to rule out the other conditions which may cause swelling in the testis. In adults there might be a feeling of heaviness in the scrotum and the swelling would be worse in the morning than in the evenings. Testicular swelling can also be due to some kind of infection which can be diagnosed by doing some blood tests and urine test.
Treatment for Hydrocele
In new born babies the hydrocele will resolve within a year of being born. However if this does not happen then a small surgery would have to be done by a urologist. In adults the hydrocele resolves itself within 6 months but if it does not, then a surgery might be required specially in cases of communicating hydrocele. In the surgery for hydrocele, the surgeon would give a small incision on the scrotum or the abdomen depending on the location of the hydrocele to drain out the fluid and cut the sac so that it cannot be formed again. The fluid in the sac can also be drained using a needle without requiring any surgery. In such cases a drug might be injected in the sac to prevent it from filling again. Post surgery recovery would take place within 2-3 weeks during which time you cannot ride a two wheeler or lift heavy weights. Testis are extremely important for any man in order to reproduce and any condition in them should not be ignored.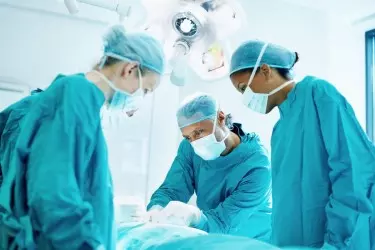 Best Doctors and Cost
Dr Pramod Prasad is one of the best General Surgeon for the treatment of Hydrocele through surgery or through needle aspiration. The cost of the treatment ranges from Rs. 15,000 - Rs 25,000 and the hospital stay is one day. If you have a health insurance policy then your condition would be covered if you are an adult but might not be covered if the condition exists from birth which is the case for new born babies. However check with your insurance provider about the conditions in your policy as some treatments are not covered with the first two years of the inception of the policy. The cost of consultation and tests would be in the range of Rs. 1500 - Rs. 5000 which in any case is not covered by the insurance if the treatment does not include hospitalization.